Don't Let Congress Cut Your Train or Bus - Stop HR7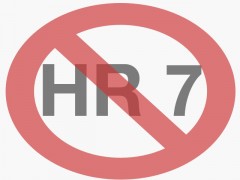 Millions of people take the train or bus every day in this region.  But a transportation bill being considered by the U.S. House of Representatives, HR7, could devastate public transit. 
HR7 would end dedicated federal funding for public transit. Since President Reagan was in office, the federal government has ensured good public transportation through a steady, dedicated stream of funding. Under the new bill, these funds would be subject to Congress's annual funding battles. The likely result? More breakdowns, less reliable service, and higher fares.  
The bill would also cut pedestrian and cycling safety programs, slash Amtrak's funding, and make it harder for states to fix their crumbling bridges.
Despite rising opposition across the country, House leaders hope to pass HR7 in the coming weeks. Tell your representative to vote NO.
---
Take Action:
This message will be sent to your member of Congress: